A Definitive Guide to Writing a Case Study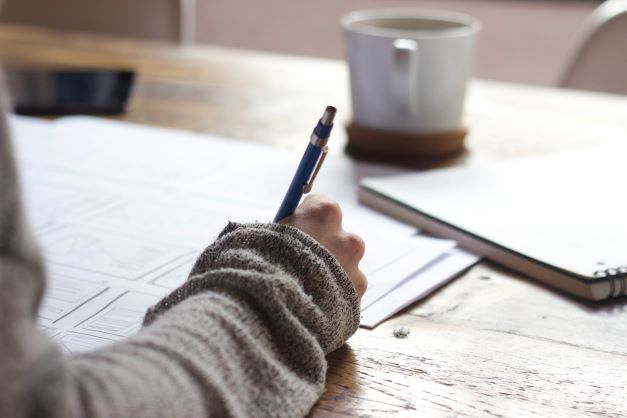 Case study writing is not as simple as it seems. From building a compelling narrative to structuring the story so readers can understand, there's plenty of work if you want to write the perfect case study. After all, for any business, education, or personal project, a great case study is a powerful tool to explain complex concepts and ideas in an easy-to-understand way.
For this, you need to know the importance, follow simple rules, understand the essential elements, and have a step-by-step guide to get the most out of your case study. Are you ready to learn all there is to know about writing a great case study? Let's dive in!
What Is the Purpose of a Case Study?
A case study is a research-based article that gives an in-depth look into a particular subject, event, or situation. It allows readers to understand the events from all four sides and explore different variations and perspectives in one place.
You can also use it as an opportunity for marketing and for PR professionals to highlight the successes of a particular project.
Case studies are also used for various purposes, including but not limited to demonstrating problem-solving skills, highlighting the benefits of a product or service, and evaluating results from research projects. It also includes analyzing customer data and showcasing organizational strategies.
What Is the Importance of a Good Case Study?
The following are some of the key benefits that a well-crafted case study can provide:
Offers Real-World Context
The significant benefit of a case study is that it provides real-world context to theoretical concepts. Instead of relying solely on abstract theories, case studies allow researchers to apply these ideas in practical scenarios. This application aids in a deeper understanding of the theory and its implications.
In-Depth Analysis
The most successful case studies offer an in-depth analysis of the subject, which can provide readers with a better idea of how the problem was solved or why certain decisions were made. It can be anything from stakeholder interviews to documents outlining budgets and resources used during the project.
Provides Useful Insights
With the data gathered from a well-crafted case study, readers can gain useful insights into handling similar problems or situations in their own life. For instance, if you are working on a business project and need advice on managing the budget, a compelling case study provides insight into which methods worked best for other businesses and how those methods can be applied to your project.
Generation of New Ideas and Theories
Because case studies involve a deep dive into a particular subject, they often lead to the generation of new ideas, theories, or hypotheses. They are also used to research further and allow for the development of previously unexplored approaches.
Provides Evidence
Case studies offer substantial evidence to support claims or theories. By examining a subject in detail, researchers can provide concrete examples and data to back up their assertions, making their arguments more convincing.
Enhances Problem-Solving Skills
Writing a case study sometimes involves identifying problems, analyzing them, and suggesting possible solutions. The process helps enhance critical thinking and problem-solving skills, which are valuable in various professional fields.
What Are the Elements of a Case Study?
A well-structured case study is more than just a story and it length depends on the topic. It is a scientific exploration of a subject, so it should have several key elements to ensure it is comprehensive and effective. Here are the primary components of a case study:
Compelling Introduction
The introduction is where you set the stage. It should briefly outline the subject of your case study and the problem or situation you are investigating. The introduction should grab the reader's attention and make them want to read more.
Background Information
This section provides all the necessary information about your subject. It can be a brief overview of the history, the current state of affairs, and any relevant data. It should provide an idea of the subject's context and allow readers to understand why this case study is being done.
Problem Identification
The problem identification section is where you identify the issues that you want to solve or examine. It should clearly state the research questions and objectives of your study. This is an integral part of the case study, providing a roadmap for the entire document.
Analysis
The analysis is arguably the most critical part of a case study. Here you can present your research and findings. You should discuss the collected data, any patterns or trends you have identified, and how these relate to the problem at hand. This section should be detailed and thorough.
Proposed Solutions/Changes
After analyzing the problem, you have to make suggestions for how to address it. Back up the solutions with the data you gathered and any relevant research. The proposed changes include specific approaches or strategies that you can implement to improve the situation.
Outcomes to Expect
This section outlines the expected results of your proposed solutions. It should provide an idea of what kind of impact they will have in the short and long term. For example, if your solution is to increase marketing efforts, what kind of return on investment can you expect?
Conclusion/Lessons Learned
Conclusions are essential for any type of research, and this is especially true with case studies. Here you can discuss the implications of your findings and highlight any lessons learned throughout the process. You should also make sure to reiterate the problem that was addressed and how your solutions can solve it.
References
Always include a reference list at the end of your case study. Add or cite all the sources you used in your research. Give credit to the original authors and allow readers to investigate further.
What Are the Steps to Write a Case Study?
A well-written case study can be a powerful tool for showcasing your success stories and attracting potential customers. Here's a step-by-step guide on how to craft an engaging and persuasive case study. Plus, you can also hire mypaperwriters.net to get the perfect piece.
Step 1: Select Your Subject or Customer
Your first task is to choose the customer or project you will focus on. Selecting a subject that reflects the work you want to attract is essential. For instance, if you are a marketing agency, you can choose a client for whom you have significantly increased web traffic or social media engagement.
Step 2: Dive Into the Details and Research
After choosing the customer, it's time to dive into the details. Gather all the relevant information about the project or customer. In the case study of increasing social media engagement, you need to look at the marketing campaigns used before and after your work. This includes looking through analytics, customer feedback, and interviews with stakeholders.
Step 3: Outline the Problem and Objectives
Are you hired to increase the social media engagement of a client? Your next step is to clearly define the problem and objectives of your case study, like, 'How can we increase engagement on our client's social media channels?' And 'What are the objectives of this case study?'
Step 4: Prepare to Engage Your Subject
Now you have to ask the right questions to your subject, which is the customer or project. Prepare a list of questions that will help you understand the problem and come up with solutions for it. It includes things like, 'What do you think are the biggest challenges you face while increasing social media engagement?'
Step 5: Identify Your Target Audience
Before writing a case study, it is essential to identify your target audience. Know the interests and needs of your readers to structure the case study more effectively. For example, if your target audience is small businesses, focus on how customers can increase their social media engagement even with limited resources.
Step 6: Highlight the Essentials
Decide the top three things you want to highlight in your case study. It includes things like the solution you implemented, the impact of your solution, and any lessons learned. Choose these elements carefully to ensure that they support your overall goal.
Step 7: Back It Up With Data
Back up your story with data. Consider including stats and KPIs like increased sales, improved customer retention, or reduced costs. These tangible figures provide concrete evidence of your success and make your case study more convincing.
Step 8: An Engaging and Compelling Write-Up
Now it's time to write up your case study. Your final product should be an engaging story that highlights the problem, your solution, and any outcomes. Keep it concise but provide enough information for readers to get the full picture. For example, use quotes from customers or stakeholders to illustrate the impact of your work.
Step 9: Proofread and Polish
Before you share it with others, go through your case study again to ensure all the elements are in place. It includes checking for typos and grammar errors and ensuring your story flows smoothly. It's also a good idea to get feedback from people outside your team to ensure the case study is engaging and informative.
Essential Tips for Writing an Effective Case Study
Here are some fundamental tips to help you create a great and impactful case study:
Avoid jargon, even if you want to throw in industry-specific language and acronyms. It is confusing and off-putting for a reader unfamiliar with the topic. Plus, you need to learn to choose the best topic for the case study.
People usually remember stories more than facts and figures, so crafting an engaging narrative is key for making your case study effective.
You can focus on the benefits of your product or service. What makes it stand out from the competition? How does it improve people's lives?
There is no need to include every detail, so focus on the highlights that will be most interesting and important for readers.
You can include visuals, like images, charts, and infographics, to break up the text and make it easier to digest.
Also, add a quote from the customer or another relevant person to give your case study an authentic voice and add further credibility.
Proofreading is essential for any piece of writing, so take time to read over your work before publishing it.
Final Words
It doesn't matter who you are. Whether you are a student, a business owner, or a professional consultant, crafting an effective case study is an invaluable tool for standing out from the competition.
By following these steps and using our essential tips, you are sure to create an engaging and persuasive case study that will wow your readers. After reading this guide, I hope you can write a fantastic case study.