What Are the Different Types of Academic Writing?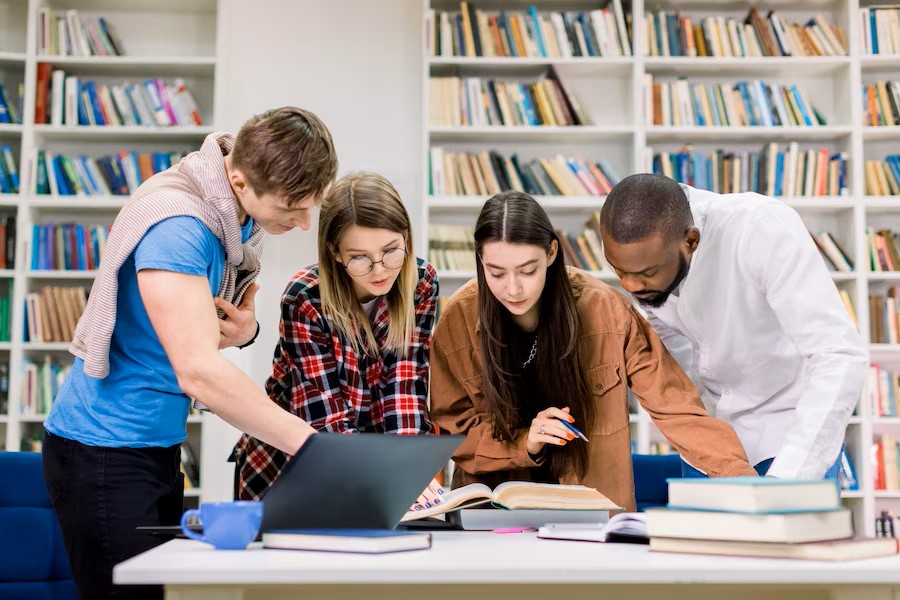 Academic writing is an essential aspect of higher education that requires a specific set of skills and techniques. It encompasses a wide range of styles, all of which have one thing in common- the need for proper research and well-crafted language. Whether it's a simple essay assignment or a complex dissertation, understanding the various types of academic writing is key to meeting your professor's or academic institution's expectations.
Many students and professionals alike find themselves asking, "What are the different types of academic writing?" To cater to this curiosity, let's look at the various types of academic writing and explore how they can be used to craft high-quality work.
Types of Academic Writing & Their Purposes
The following are the different types of academic writing and their purposes. Spare a few minutes to read through them, as it might give you a better understanding of which type is best for your needs.
Expository Writing
Expository writing strives to explain a topic or idea using facts and evidence. In an expository piece, the author describes the subject matter and explains its significance. This type of writing is commonly used in essays, research papers, and other forms of academic writing.
Expository writing aims to impart knowledge to a reader about a given subject. Even a professional paper writing company employs expository writing to inform their customers about their services.
Argumentative Writing
Here comes the fun part- argumentative writing. You can use it to present an opinion or point of view and support it with evidence. Writers must research their topics and craft compelling arguments to effectively present their points of view.
Argumentative writing is commonly used in essays, articles, and debates. Argumentative writing intends to make a case for or against something and provide convincing evidence to support the claim.
Persuasive Writing
Unlike expository writing, you can use persuasive writing to convince the reader of a particular point or opinion. Students often use persuasive writing to argue for or against a certain topic.
It is more or less like argumentative writing as it is focused on convincing the reader to agree with your point of view. Basically, persuasive writing aims to convince the reader of your viewpoint.
Narrative Writing
Do you remember writing stories in elementary school? Well, this type of academic writing is quite similar. Narrative writing is used to tell a story, often with a moral or lesson at the end.
This type of academic writing is common in literature and fiction but can also be used for academic purposes. Narrative writing is highly recommended to engage the reader with a story and provide insight into the writer's perspective.
Critical & Analytical Writing
If you are writing a research paper, thesis, dissertation, or another form of academic writing, then you can use critical or analytical writing. It requires you to analyze a topic and provide evidence to support your claims.
You must look at the data from different angles and critically evaluate the information to draw meaningful conclusions. The main use of critical and analytical writing is to challenge existing opinions, theories, or arguments. It provides an opportunity to question and critique existing information.
Descriptive Writing
In academics, one can use descriptive writing to provide detailed descriptions of a topic or subject. It allows the author to capture their reader's attention and craft vivid images in their mind.
You can describe a person, place, event, or object with this type. It's a great way to give your reader a complete picture of something. This type of writing is commonly used in literature, summaries, and research reports.
How to Approach the Right Type of Academic Writing?
After knowing the different types of academic writing and their purposes, it is important to understand the right way to use them. Each writing type has its strengths, so understand the context and purpose of your writing first. For this, read below and get an accurate idea.
Research Papers
If you are writing a research paper, argumentative or expository writing is your best bet. Both types of writing allow you to present facts and data to make a convincing case. Plus, research papers require a lot of details and statistical analysis, which might be the best option for these types of writing.
Theses & Dissertations
As a student writing a thesis or dissertation, you can use argumentative, analytical, or persuasive writing. These writing styles can help you present and support your perspective with evidence.
Journals
When you write journals, it is recommended to use descriptive or narrative writing as they allow you to tell a story and provide an interesting experience for your readers. It is possible to use this type of writing even when discussing a serious topic.
Synthesis Papers
Synthesis papers require a combination of argumentative and persuasive writing. This is because it allows you to present two sides of an issue and come to a conclusion based on the presented evidence.
Book Reviews
The best type of writing for book reviews is comparative and evaluative writing. You can easily compare different texts and evaluate their strengths and weaknesses. You can also use descriptive and narrative writing to make your review more engaging.
Articles/Essays/Literature Review
The best type of writing for articles, essays, and literature reviews is argumentative and expository. With this, you can present facts in an organized manner and back up your opinion with research.
Ending Note
It does not matter what academic task you are up to, but the key is to be creative and think outside of the box. It is important to understand the need of the assignment and make sure that you meet the requirements.
If you use the accurate academic writing type, you can make a difference in your academic success. Hopefully, this article gives you some insight into the various types of academic writing and the way to approach them.