Why Are Essay Writing Services Becoming a Growing Business- Basic Reasons and Challenges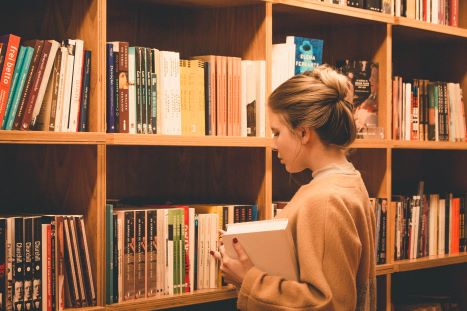 Essay writing service providers have seen a significant rise in recent years. Some time back, it was just a niche but has now become a growing and competitive business. But why? The simplest reason is the growing demand and needs of students and professionals. With the increasing pressure of academia and the changing dynamics of the digital age, there are several compelling factors contributing to the expansion of the essay writing services business.
People trust them with their assignments and requirements, but at the same time, they must face specific challenges. These challenges are not just for them; the online service providers are also under this umbrella. Let's discuss the reasons and challenges with a balanced approach to meet the needs of today's digital age. Here you go!
Reasons Behind Growing Essay Writing Service Business
The reasons below give you in-depth knowledge about the rising demand for writing companies online. Here you go!
Escalating Academic Pressure
One of the most prominent factors that fuel the essay writing service industry's growth is the ever-increasing academic pressure on students at all levels of education. The relentless pursuit of high grades, coupled with the vast volume of assignments, exams, and projects, has left students overwhelmed and in desperate need of assistance.
Essay writing services provide a lifeline to these students, as they offer them a means to cope with the intense demands of their coursework.
Tight Schedules
Students are now pursuing various commitments like attending classes, having part-time jobs, engaging in extracurricular activities, and managing personal lives that can leave little time for comprehensive research and essay writing. Consequently, many students prefer online essay writing to help meet tight deadlines and maintain a balanced lifestyle.
Accuracy and Perfection
No doubt, reputable writing services like My Paper Writers offer polished, error-free, and well-researched content. So, those who want to excel academically and prosper professionally opt for these services. These essay writing services employ professional writers with extensive experience, which enables students to receive essays that meet the highest standards of quality and perfection. This pursuit of excellence has driven the demand for these services.
Accessible and Convenient
When everything becomes digitized, why not essay writing services? They have now become incredibly accessible and allow students to easily place orders, communicate with writers, and receive complete essays at the click of a button. These services become more appealing due to the convenience and efficiency of this process.
Customization and Personalization
Essay writing services offer a high degree of customization and personalization. Students can provide specific instructions, requirements, and preferences to ensure that the essays align with their individual needs.
This level of tailoring makes this service a growing business and a valuable resource for students with diverse backgrounds and study disciplines.
High-Quality Research and Writing
Another reason behind the success of online writing businesses is the way they hire professional essay writers who have access to extensive research resources and libraries.
Students trust them to produce well-researched and high-quality essays. Their expertise particularly appeals to students lacking the necessary research skills or access to relevant academic sources.
Guarantee of Plagiarism-Free Content
Reputable essay service providers ensure originality and academic integrity by guaranteeing plagiarism-free content. This business strategy attracts many students only if it ensures students receive essays that are entirely original. This assurance is a critical factor driving the growth of these services.
Enhanced Communication and Collaboration
Many essay writing services provide platforms for direct communication between students and writers. This collaborative approach is another reason for the growth of the business, as it allows students to actively participate in the writing process, enhancing their learning experience while receiving assistance.
Diverse Range of Services
Essay writing services have evolved to offer various academic assistance, including research papers, thesis writing, dissertation services, and more. This diversification has broadened their appeal and made them a comprehensive solution for students at various academic levels.
Challenges and Controversies Against Essay Writing Industry
Despite the growth of essay writing services, this industry faces various challenges and controversies. To understand why this business is thriving, it is essential to address the concerns that are rising alongside its expansion.
Academic Integrity Concerns
The potential threat to academic integrity is a top challenge for the writing industry. Critics argue that using these services may undermine the very essence of learning and evaluation, as students might submit essays they didn't write themselves. In response to these concerns, some institutions have taken measures to curb the use of such services.
Legality and Ethics
The legality and ethics surrounding essay writing services are often a subject of debate. Many countries permit these services; others view them with skepticism. The ethical dilemmas faced by both students and writers have led to a wide controversy.
Quality Discrepancies
Not all essay writing services are honest, legitimate, and offer quality content. Quality discrepancies exist across different providers, and some may engage in unethical practices like fraud, plagiarism, or substandard work. The lack of regulation within the industry contributes to these differences.
Cost Concerns
Price concern is a real issue for some students, particularly those on a tight budget. We all know a high-quality service often comes with a premium price, which is not always accessible for a few who may genuinely need assistance.
Security and Privacy
Sharing personal information and academic details with online services can raise concerns about security and privacy. It is challenging for students to choose reputable and secure platforms to protect their sensitive data.
Over-Reliance on Essay Writing Services
A potential downside to the convenience of essay writing services is that students may become over-reliant on them. They should also learn to write an essay themselves. Otherwise, it can lead to a lack of essential academic skills, which are crucial for future success.
The Way Forward: Balancing Growth and Accountability
It is always essential to create a balance between meeting the needs of students and addressing the concerns and controversies that are rising. Here are a few great strategies for achieving this balance:
Promoting Academic Integrity: Educational institutions can implement stronger academic integrity policies, including teaching students the importance of honesty and ethical behavior in their academic work.
Regulation and Standardization: The industry can benefit from greater regulation and standardization to ensure quality and ethical conduct. The development of industry standards and best practices can help to address some of the concerns.
Affordability: Providing more affordable options and financial assistance to students can make quality essay writing services accessible to a broader range of individuals.
Ethical Considerations: Encouraging open discussions about the ethics of using essay writing services can help students make informed choices. Institutions can offer resources and support for students facing academic challenges.
Enhanced Transparency: Essay writing services can be more transparent about their practices, including pricing, writer qualifications, and quality control measures.
Ending Note
The essay or academic writing industry is booming and polishing its business due to the mentioned reasons. Still, they have to face specific challenges that cannot be neglected in any way. Being a student or a writing business, if you follow a systematic, balanced approach, you will never face hurdles.
The reasons for the immense growth of the writing business are numerous, but taking advantage of that is unethical. So, essay writing services have to share their part of honesty to make their business shine.