How to Write a Non-Plagiarized Custom Term Paper?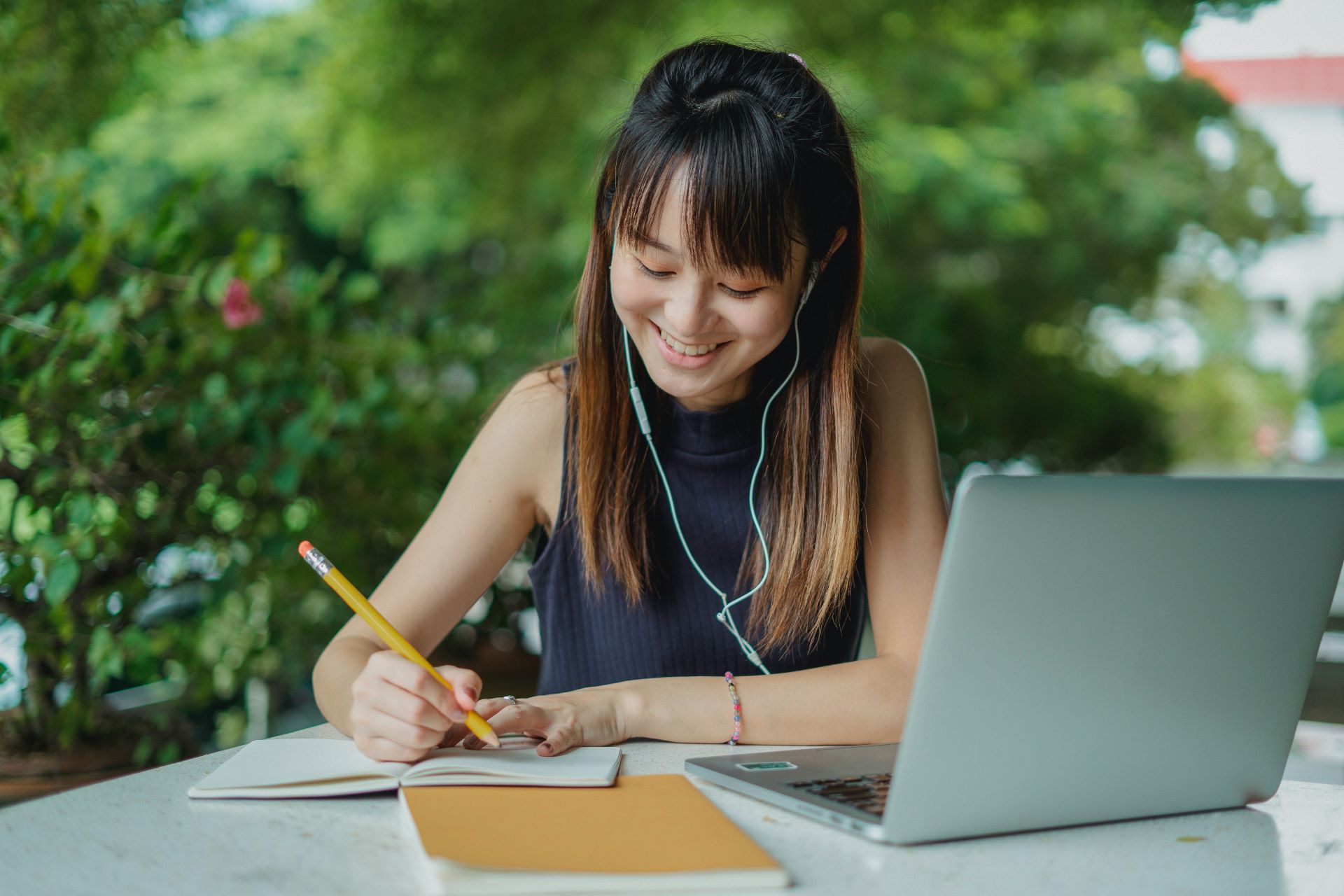 Ever felt the need to craft a custom term paper that stands out? Writing an original and non-plagiarized term paper is essential to receiving excellent grades and is a huge challenge for many students. Many students struggle with finding the balance between using outside sources for research and presenting their original ideas. Plagiarism is a severe offense that can lead to academic consequences.
So, it is essential to understand how to cite sources properly and use them in an informative and original way. In the beginning, writing a non-plagiarized term paper may seem daunting and can require considerable effort, but time can vary depending on the type of paper. Here is a step-by-step guide to help you write a plagiarism-free custom term paper.
Complete Guide to Write a Non-Plagiarized Custom Term Paper
Crafting custom papers is a fundamental part of being a student. To ensure your term paper stands out from the crowd and does not contain plagiarized content, there is a guide you can follow for it to be as creative and unique as possible. It can bring you academic success without any negative repercussions. If you do not have the time to do it on your own, you can hire someone to write the term paper for you, but you must ensure the quality. The guidelines below detail the necessary steps you need to take to create a high-quality term paper.
Brainstorm Topic Ideas & Develop a Thesis Statement
The first step to writing a non-plagiarized custom term paper is to choose an engaging topic that interests you. For this, take help from the internet and pick a topic that has never been directly used for research. Term papers vary in terms of format and requirements; therefore, you should read the instructions and choose a topic wisely.
Next, develop your thesis statement. This aims to summarize your main argument in a single sentence to give the reader an idea of what your term paper is about.
Conduct Thorough Research and Take Detailed Notes
To compose a remarkable, one-of-a-kind custom term paper based on extensive research, you must dig deep for facts and take precise notes. Keep tabs on all your sources, books, articles, journals, and digital resources to ensure accuracy in the information you have collected.
Developing detailed notes throughout this process can help give life to an exceptional academic piece. It means that you should include every relevant source you have used while researching your topic and make sure to note down the page number as well.
Crafting Content by Using Your Distinctive Voice
After researching, it is time to craft your term paper. As you begin writing your content, make sure to use your distinctive voice and avoid using language or expressions from the sources you have researched.
Don't just copy and paste information. Rather, use your own words, unique style, tone, and arguments. You can also add your own interpretations, insights, and arguments.
Use Quotation Marks to Indicate Direct Quotes
As you compose your term paper, it is essential to use quotation marks when incorporating direct quotes to showcase that the words are not yours to avoid unintentional plagiarism.
Moreover, by citing the original author of such language, you can differentiate between your thoughts and ideas and those of the original source.
Paraphrase & Summarize
Creating a term paper requires careful consideration of one's own ideas and arguments. To avoid plagiarism, make sure to reword information from external sources while integrating them into your writing.
It conveys both understandings of the content and demonstrates that you are using your own words. No need to write sentences word for word, use the same sentence structure, etc.
Use Proper Citation Styles
Different disciplines and universities require different citation styles, like APA, MLA, Chicago, and Harvard. Make sure to use the correct citation style in your paper.
While citing resources and ideas from outside sources, always give credit to the original author by including their name and work in your paper. Sometimes, a simple phrase like 'according to (author name)' is enough.
Proofread Your Paper for Grammar & Plagiarism
After fully writing your custom term paper, it is important to proofread and check it for grammar and plagiarism. To do so, you can use online tools like Grammarly and Turnitin to ensure that your paper has no traces of plagiarism.
If you find any mistakes, make sure to correct them before submitting your paper. Don't forget to add a bibliography or works cited page at the end of your paper.
Last Resort to Get a Non-plagiarized Custom Term Paper
If you are still not confident in your writing, there is no shame in getting help. You can find a reputable online custom term paper writing company like MyPaperWriters.net to get a non-plagiarized and well-crafted paper according to your requirements and instructions.
The best part is that they write all the papers from scratch and meet the highest quality standards. You can save time, effort, hassle, and worry by getting help from a professional.
Their team of writers is well-versed in every discipline and ensures to deliver your paper on time. They are budget-friendly and guarantee to provide you with a plagiarism-free paper.
Ending Note
When it comes to custom term paper writing, you must ensure that the work is non-plagiarized and contains original content. Following the tips mentioned above can help you to craft a unique and well-written term paper. Nevertheless, it is always better to be safe than sorry, so make sure to proofread your paper for any plagiarism and use reliable online tools.
Plus, getting help from professional writers can also come in handy. In any case, make sure to stay vigilant and keep these tips in mind for crafting an original, non-plagiarized custom term paper.