How Do Paper Writing Companies Ensure the Privacy of Their Clients?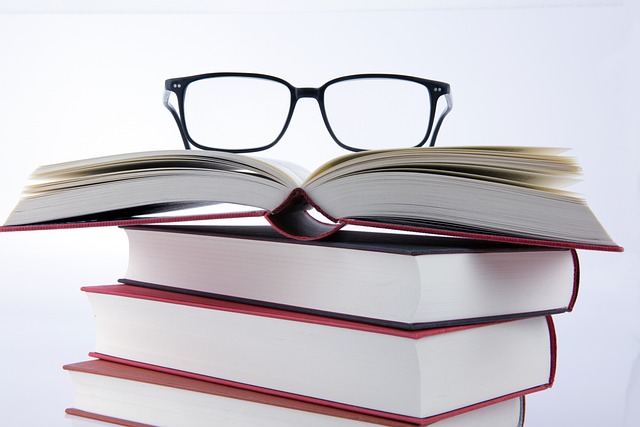 These days, it's no secret that entrusting your personal information to an online paper writing company can be a risky business. Whether it is about your name, email address, credit card details, or the secrecy of your projects, trusted service providers must guarantee that all confidential information is kept safely under lock and key. Hence, people usually ask: how do paper writing companies ensure the privacy of their clients?
'The answer is simple. Paper writing companies ensure their clients' privacy through a combination of technological safeguards, strict terms and conditions for employees, and a robust privacy policy.
However, if you put your eggs in one basket, it's best to have a clear picture of how exactly this is done. In this blog post, we will shed some light on steps taken by paper writing companies to ensure the privacy of their clients. So, read on and find out everything that goes into ensuring your personal information stays safe.
Importance of Maintaining Customer Privacy for Paper Writing Companies
The privacy of a customer's data is of utmost importance for paper writing services. Not only does it ensure that customers are not exposed to any risk, but it also builds trust for the company in the eyes of its customers.
Moreover, when an online paper writing service can protect its customers' data, it shows that they are reliable and trustworthy. As a result, customers use their services without worrying about anything.
Plus, keeping customers' data safe also helps paper writing companies comply with the applicable laws and regulations. It allows them to continue providing their services without any legal hindrances.
Thus, it is no surprise that paper writing companies take every measure necessary to ensure their customers' data privacy.
Significant Steps That Paper Writing Companies Take to Ensure Client Privacy
Paper writing companies take the following important steps to ensure their clients' privacy. Let's take a look at them:
Password Protected System
Paper writing service provides a secure system that allows clients to place and track their orders privately. Usually, when a customer places an order, they must create a password-protected account from which they can track their orders' progress. Then they download the final paper delivered by the writers.
Advanced Security Measures
There are the latest technological trends to ensure that writing companies' systems are difficult to hack, like they encrypt all sensitive information, (e.g., passwords). Moreover, they usually don't request their customers to supply their sensitive credit/debit card data while placing their orders, nor do they store such information in their systems.
Therefore, they rely on third-party payment processors such as PayPal to handle all their payments securely.
Secure Data Storage
Paper writing companies also store their customers' data securely. They have implemented the latest security protocols to ensure that their clients' data is always kept safe.
Usually, they use private cloud storage systems to store customers' data, which is encrypted and regularly backed up. Sometimes, they also use physical storage solutions such as firewalls and hardware-level encryption.
Strict Employee Policies
The best paper writing online agencies have strict policies in place to ensure that their employees do not misuse the confidential data they handle while working. They only hire professionals who are willing to sign legal documents that prevent them from disclosing such data.
Moreover, they ensure that only authorized personnel have access to clients' confidential data and monitor their activities regularly.
Strict Data Access Policies
Paper writing companies also have strict data access policies. They only allow their support team professionals to access customers' personal information like names, email addresses, phone numbers, et cetera. Moreover, they keep such information private from their writers.
Thus, only the customer and our support team know who placed an order and its topic. Plus, no third parties are ever allowed to access customers' information.
Personal Account for Every Customer
Instead of allowing multiple customers to share an account, paper writing companies provide each customer with an individual account. This ensures that all orders placed by a customer are easily tracked, and their data is kept secure.
Even the shared comments section of an order page is only accessible to the customer and our support team. Moreover, all communication between customers and our support team is usually done via a secure email service.
5 Essential Tips to Ensure You Are Choosing the Right Online Paper Writing Service
Paper writing companies understand the importance of client privacy better than anyone else. They know their primary responsibility is to provide customers with the best possible experience while protecting their personal information. Still, if you are unsure of whether or not a paper writing company is reputable and secure, there are certain steps you can take to ensure your protection.
Check for a Privacy Policy
Any online paper writing service you consider must have an extensive privacy policy. A good policy should explain how the company collects, stores, and uses its customers' data. It also provides information on how customers can access and delete the data collected about them.
Read Reviews
There is nothing better than the opinion of an existing customer when it comes to privacy. Look for reviews from people who have used the service and ask them about their experience with privacy. If the service has a good reputation, then you can be sure that they take customer privacy seriously.
Look for Secure Payment Systems
Any online paper writing service you consider should have secure payment systems in place. It ensures that all financial transactions are done safely and securely, protecting customers' financial data. Ask for information about the company's payment system and make sure that it is encrypted.
Confirm Communication Security
Make sure the paper writing service uses secure communication systems when transferring customer data. In this way, you can be sure that any third party won't access your personal information. You can do this by asking whether the company uses encryption or tokenization to protect data.
Avoid Free Services
It is important to remember that free services are not necessarily secure. If you want to ensure your privacy and safety, then opt for reputable online paper writing services that charge a fee for their services. Usually, an authentic paper writing service charges reasonable yet affordable prices for quality work but never free.
Ending Note
By taking the necessary steps to maintain customer privacy, paper writing companies help protect their customers from any type of data leak or breach. They also increase customer trust and loyalty and help comply with applicable laws and regulations.
In other words, a strong privacy policy is an essential requirement for any paper writing company. So, the next time you entrust your personal information to such an online company, ensure they have a robust privacy policy. Thus, your data can be safe and secure, and you can trust them with all your projects.