How Can I Improve My English Writing Skills for a Research Paper?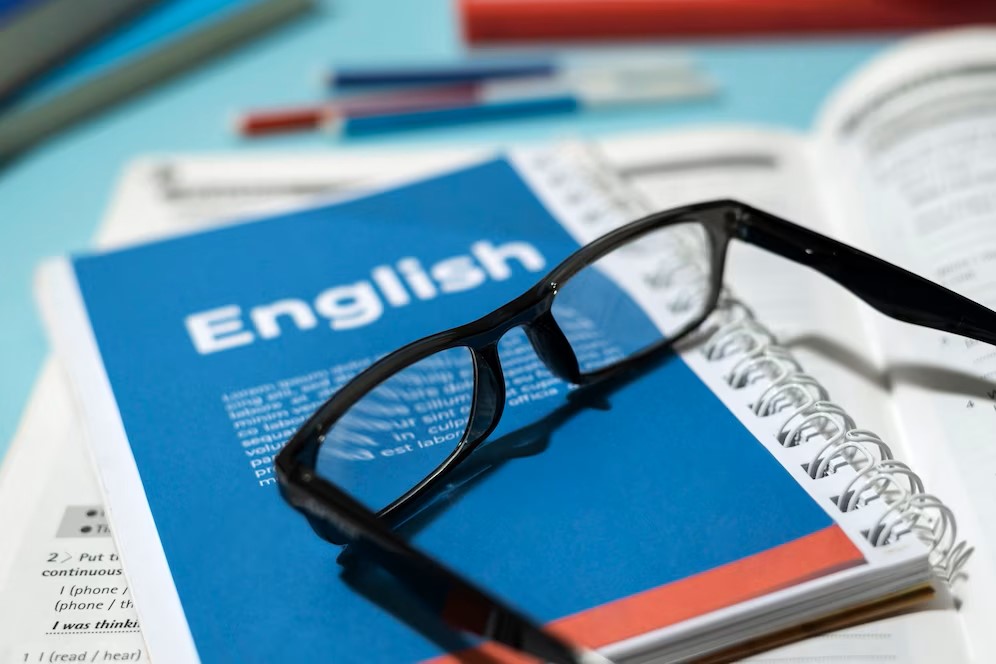 As the saying goes, 'practice makes a man perfect,' which certainly rings true when it comes to improving your English writing skills for research papers. A research paper is a crucial component of academics and requires careful planning, research, analysis, and presentation. Writing a research paper in English is challenging since it involves crafting a document with good grammar, sentence structure, word choice, and other skills to make it unique.
Once you understand the basics of English writing, you can start improving your writing abilities for research papers. Here are some valuable tips to help you improve your English writing skills to become a pro at crafting a research paper.
7 Essential Tips to Improve English Writing Skills for Research Paper
Mastering the art of writing in English can help you enhance your career and academic prospects. So, read on to learn how you can sharpen your English writing skills for research papers.
Read Widely About Your Topic
How do you start a research paper in English? Isn't this query familiar to you? To get a good grasp of your research topic and the writing style needed, you need to read more about it. Start reading related publications, articles, journals, and books to understand the subject better. You can also spare time to read a guide to writing an English paper. If you develop a reading habit, it will help you to polish your writing skills as well.
Search Every Word, Phrase, and Sentence
Using the appropriate words and phrases for your research paper is essential. If you see any sentence or word that you are unfamiliar with, take the time to search for it on Google and learn its meaning. It can enhance your vocabulary, allowing you to make your English paper more interesting. Moreover, it will also strengthen your writing skills.
Practice Writing
If you practice writing when researching the topic or creating a research paper draft, you can polish your writing skill. Write as much as you can, even if you are unhappy with the content. Writing different things on a daily basis can help to improve your writing speed and accuracy. You can also gather relevant ideas for your research paper and use them.
Start With an Outline
An essential part of improving English writing skills for research papers is to have an outline. It helps to structure your ideas and makes the writing process much more manageable. Many professional companies like mypaperwriters.net/write-my-english-paper also follow this step. An outline should include all the major sections from the introduction to the conclusion. You can also add headings and subheadings in the outline. So, before starting, make sure to create an outline and stick to it.
Focus on Polishing Grammar and Spelling
While writing in English, grammar and spelling are two of the most crucial elements. Whether you write a thesis statement, literature review, or conclusion, you must pay special attention to grammar and spelling. These types of mistakes can make a research paper look unprofessional.
Pay Attention to Format and Structure
It is another part of focusing on writing skills because paying attention to the structure of the document plays an important role. It is because when you write in a structure, your thoughts move in an organized manner. It helps in improving the readability of your paper.
Avoid Going Off-Topic
One should master the art of maintaining focus on the topic. It helps to keep your research paper on track and prevents it from going off-topic. It is also a part of improving English writing skills for research because it allows you to make your paper look more organized and structured. The deviation from the main topic can make your research paper sound confusing to the reader. Then ultimately, you have to take professional help. Do you know the cost of writing an English paper?
Learn Elaborating & Editing Techniques
A top query for many students is, "How can I practice my writing skills?" The best way is to learn the techniques of elaboration and editing. Elaboration helps you to explain your thoughts in detail, while editing allows you to make necessary changes. In this way, you can write an impressive research paper in English. Moreover, proofreading your work is another essential step to ensure you don't miss any errors.
Read Your Content Out Loud
Are you concerned about "how to improve my English writing skills?" You should try reading your content aloud. It can help you spot any errors or mistakes in the document. Additionally, this technique also helps in improving sentence flow and word selection. So, make sure to read your research paper aloud before submitting it.
Get Feedback & Suggestions
Whether positive or negative feedback, it always helps you be a better writer. You can ask your friends, family members, or teachers to read your research paper and give their honest opinion about it. It helps you understand which areas need improvement and how to write better. Moreover, you can also build your confidence in writing.
How Important Are English Writing Skills?
English writing skills are incredibly important. The following are a few reasons why English writing skills are so essential:
English writing is the language of academia, and if you plan to pursue higher education, you can become a pro and write effectively in English.
Writing is a great way to communicate your thoughts and feelings on a subject. Good English writing skills can let you express yourself clearly and accurately, no matter the topic.
This skill is used in all areas of life, from job applications to communication in the workplace. If you want to stand out, having strong command over writing is a must.
Whether you are writing a research paper, blog post, or even just a letter to a friend, having strong English writing skills makes your work look more professional and polished.
If you write well in English, you can share your work with a larger audience. Excellent English writing skills allow you to reach a wider audience.
Final Verdict
Whether for research purposes, blogging, or anything, English writing skills are a must-have for success today. You can easily reach your goal academically and professionally. The given golden tips can definitely motivate you enough to take the extra step and become an expert in English writing. All you need to do is stay focused, determined, and practice regularly to improve your skill set.