The Importance of Editing and Proofreading Your Paper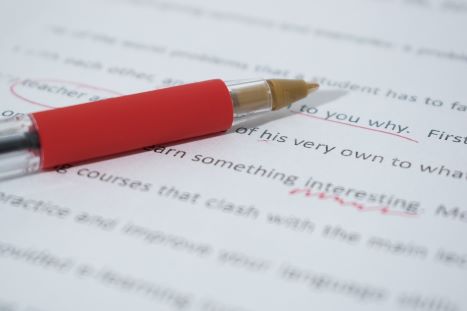 In academic and professional writing, the creative process doesn't end when you put the final punctuation mark on your paper. Instead, it takes another round of effort called proofreading and editing. These two stages can make all the difference. Imagine a single word can change the whole context, and you destroy your grades. Isn't it a bad situation?
However, you will never overlook this final touch once you understand the importance of editing and proofreading. These two stages elevate your paper or assignment from mediocre to outstanding. Let's have a look!
What Is the Importance of Editing and Proofreading a Document Before Submitting It?
Do you want to know the worth of editing, proofreading, and the final touch? Read the benefits explained below and opt for this practice.
Enhance Clarity and Coherence
One of the primary benefits of paper editing and proofreading is the ability to enhance the clarity and coherence of your writing. With so much information and ideas, getting lost in thoughts and irrelevant writing is common. This can lead to unclear arguments and disjointed paragraphs. However, with fresh eyes at the end of the final draft, you can ensure that your ideas flow seamlessly from one point to the next if you edit and proofread the paper.
Improve Grammar and Syntax
Grammar and syntax errors are the curse of any writer's existence. These seemingly minor mistakes can undermine the credibility of your work and distract your readers. Proofreading with a sharp eye for grammatical errors, spelling mistakes, and punctuation blunders is your defense against this scourge. It ensures that your writing is not only understandable but also professional.
Building Credibility
In academia, credibility is everything. Your work reflects not only your ideas but also your professionalism and attention to detail. Well-edited and proofread papers signal to your audience that you take your work seriously and that you can be trusted. This, in turn, can open doors to opportunities and recognition. You can also learn about the ways to build credibility in academia.
Refine Style and Tone
Every writer has a unique style and tone, but they may not always align with the intended message of the written piece. Through editing, you have the opportunity to refine your style to suit the writing's context and your audience. You can eliminate redundancies, choose more powerful words, and ensure the tone is consistent throughout the paper. This level of attention to detail can significantly impact how your writing is received.
Removing Ambiguity
Ambiguity in writing can lead to misunderstandings or misinterpretations. An edit can root out ambiguous phrases or sentences. With this, you can ensure that your ideas are accurately conveyed. This clarity is especially crucial in academic and professional writing, where the stakes and precision are paramount.
Polishing for Perfection
Editing and proofreading the paper are the final layers of polish that can elevate your work from good to exceptional. The minor changes and the careful consideration of every word can make a significant difference. A perfect piece of writing can impress your readers, whether a research paper, dissertation, business document, or anything else.
Ensuring Consistency
To maintain the quality of the paper, consistency is everything. Editing allows you to double-check everything you have written. It includes consistent formatting, citations, and style throughout your paper. This attention to detail enhances the overall readability and demonstrates your commitment to presenting a well-organized and coherent document.
Avoiding Plagiarism
By thoroughly reviewing your sources and citations during the editing process, you can ensure that you have correctly attributed all borrowed ideas and information and that there is no plagiarism. This not only upholds academic integrity but also protects you from potential consequences.
Time for Reflection
Editing provides an opportunity for reflection on your work. With this, you can go a step back and critically assess your ideas, arguments, and the assignment in general. You can ask yourself about the reader's satisfaction with your content, the effectiveness of your writing, and the gaps in your reasoning. This reflective aspect of editing can lead to valuable insights and improvements.
Building Writing Skills
If you engage in the editing and proofreading process, you can become a better writer over time. Simply review and correct your mistakes, and you'll start to recognize patterns in your writing style and areas where you commonly struggle. With this practice, you can create self-awareness and achieve long-term improvement. This makes you an effective and confident writer in the future.
Can I Pay Someone to Proofread?
Absolutely, you can pay someone to proofread your work. Many professional proofreaders and editing services are available to assist you in polishing your written documents. Whether they are academic papers, business reports, creative writing, or any other type of content, you can get the help of:
Freelancers: There are many sites like Upwork, Freelancer, and Fiverr with a range of freelance proofreaders and editors who offer their services at various prices. You can visit their profiles, check ratings and reviews, and choose a freelancer who suits your needs.
Editing Services: Numerous online tools specialize in proofreading and editing. They have advanced software to point out any flaws in your writing. One such online tool is Grammarly.
Academic Institutions: If you are a student, your university or college may offer writing centers or services, including proofreading assistance. Some institutions provide this service for free or at reduced costs for students.
Professional Editing Companies: Some professional online companies, like Mypaperwriters.net or the American Society of Journalists and Authors (ASJA), have directories of experienced proofreaders and editors.
Final Words
You can transform your raw final draft into a coherent one with the perks of editing and proofreading. Ignoring this last stage, you will lose readers' attention and grades. From improving your writing and assessing your mistakes to refining your tone and style, you can get everything done once you carefully understand the perks of proofreading and editing your writing.
I hope this information helps you understand the importance of editing and proofreading. Otherwise, there are many more ways to get help, such as hiring a professional proofreader. So, at any cost, don't skip this process. Cheers to the new beginnings of professional writing.