How to Write a Professional Nursing Paper: Elevate Your Writing Game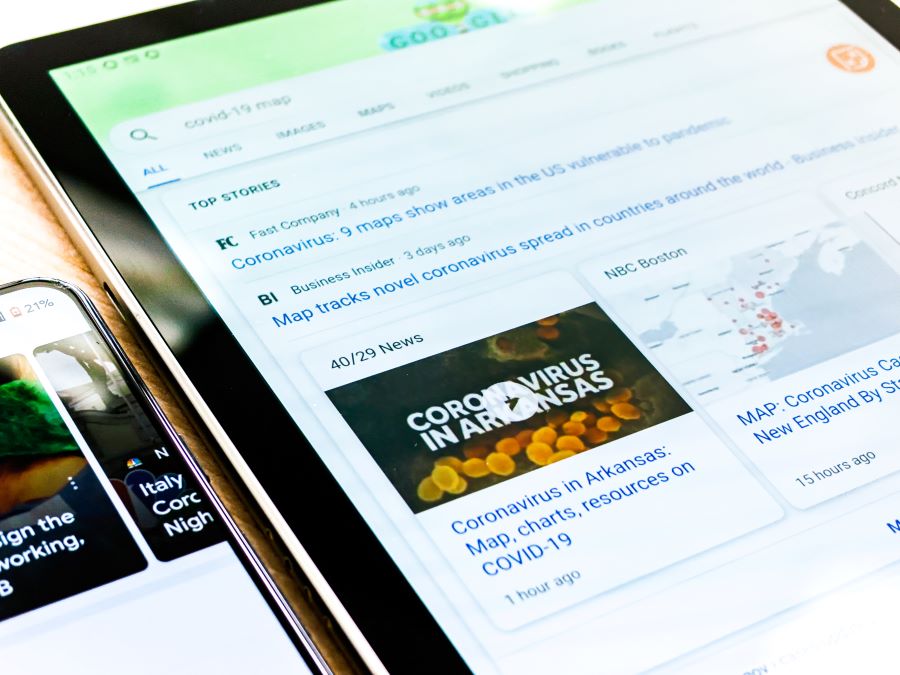 The nursing profession relies heavily on nursing papers to share knowledge, research, and experiences. Writing a well-structured, informative, and engaging nursing paper is daunting if you don't know where to start.
Every nursing paper should follow a specific structure and adhere to academic writing standards to ensure clarity and professionalism. Let's dig in to learn how to write a winning nursing paper through our high-end tips.
10 Highly Recommended Tips for How to Write a Professional Nursing Paper
You may be wondering, "What is the structure of a nursing essay or paper?" These tips can help you with every kind of paper without any doubt.
Decode the Assignment Prompt
Knowing the requirements of your nursing paper assignment is essential before you begin your paper. Spare some time to read and analyze the prompt carefully, and ensure that you comprehend your paper's expectations, format, and purpose.
Identify the type of nursing paper (e.g., research, case study, or reflection).
Determine the specific topic or focus area.
Clarify the required citation style and formatting guidelines.
Note any additional instructions or requirements from your instructor.
Organize Your Thoughts With Pre-Writing
A well-structured nursing paper begins with a clear and organized thought process. To achieve this, engage in pre-writing activities to help you brainstorm ideas, gather relevant information, and formulate a strong thesis statement.
Create mind maps, outlines, or lists to organize your thoughts.
Conduct a thorough literature review to gather supporting evidence.
Develop a strong, concise, and arguable thesis statement.
Write a Compelling Introduction: Hook, Line, and Sinker
It is a fact that you must have to write nursing papers throughout your education. So, if you learn the art of writing them, you can be successful. The introduction of your nursing paper should not only provide context and background information but also captivate your reader's attention. A strong introduction can set the tone for the rest of your paper.
Begin with a hook, a thought-provoking question, a powerful quote, or an interesting statistic.
Clarify the context and provide background information on your topic.
Clearly state your thesis statement and outline the direction of your paper.
Build a Robust Argumentative Body
The body of your nursing paper should consist of well-structured paragraphs that present and support your main argument. To create a persuasive and informative body, follow these tips:
Use topic sentences to introduce the main point of each paragraph.
Present evidence from reputable sources to support your claims.
Analyze and interpret the evidence that demonstrates its relevance to your argument.
Use transitional words or phrases to create a smooth flow between paragraphs.
Concluding With Impact
Your concluding thoughts should provide a sense of closure and summarize the main points of your nursing paper. With this, you can leave a great impression on your reader. Usually, the professor only looks at your intro and conclusion.
Summarize your major argument and restate your thesis statement.
Recap the most significant findings or insights from your paper.
Discuss the implications of your research or analysis for the nursing profession.
End with a thought-provoking question, call-to-action, or suggestion for future research.
The Polishing Touch
Before submitting your nursing paper, ensure it is error-free and meets the required formatting guidelines. Spare some time to edit and proofread your work, paying attention to grammar, punctuation, and sentence structure. If you find it hard, you can also take professional help; the cost of hiring a nursing paper writing service at My Paper Writers is affordable.
Review your paper multiple times, focusing on different aspects (e.g., content, organization, and language).
Use editing tools and resources, such as Grammarly or Hemingway Editor, to identify and correct errors.
Seek feedback from peers, mentors, or professional editing services.
The Art of Citation
Citing your sources is a crucial aspect of writing a professional nursing paper, as it demonstrates the credibility of your research and acknowledges the work of others. Familiarize yourself with the required citation style (e.g., APA, MLA, or Chicago) and ensure that all in-text citations and references are accurate and consistent.
Use citation management tools, such as Mendeley, to organize and format your references.
Double-check your citations for accuracy and consistency.
Ensure that all sources mentioned in the text are included in the reference list.
Enhancing Your Paper With Figures and Tables
Incorporating figures, tables, and other visuals can greatly enhance the presentation and impact of your nursing paper. Visuals can help clarify complex information, highlight key findings, and improve readability.
Choose relevant and meaningful visuals that support your argument or findings.
Ensure that all visuals are clear, high-quality, and properly labeled.
Include captions and source information for each visual.
Refer to the visuals within the text, guiding your reader through the information.
Embrace Feedback
Receiving feedback on your nursing paper is an invaluable learning experience. It provides insights into areas for improvement and helps you refine your writing skills. Embrace constructive criticism and use it to grow as a writer.
Seek feedback from peers, instructors, or mentors.
Reflect on the feedback and identify areas for improvement.
Revise your paper based on the feedback, incorporating suggestions and making necessary adjustments.
Stay Current
If you want to write a truly professional nursing paper, staying informed about the latest developments, trends, and research in the field is important. Engaging with the nursing community can help you identify relevant topics, gather new insights, and enhance your understanding of the profession.
Attend nursing conferences, workshops, or seminars.
Participate in online nursing forums or discussion groups.
Subscribe to nursing journals and newsletters.
Network with fellow nursing professionals and researchers.
What Is the Best Assignment Writing Service for Nursing?
Selecting the best assignment writing service for nursing might be challenging, as numerous options are available online. However, one platform that stands out is My Paper Writers. This professional writing service offers specialized support for nursing students, providing high-quality, well-researched, and custom-written papers tailored to your specific needs.
By hiring us, you can benefit from our team of pro and qualified writers who possess in-depth knowledge of the nursing field. Our commitment to delivering plagiarism-free content, coupled with our ability to meet deadlines and affordable pricing, makes us an ideal choice.
How Do You Write a Good Nursing Essay?
Writing a good nursing essay requires a combination of critical thinking, thorough research, and excellent communication skills. Begin by carefully analyzing the essay prompt. Next, conduct a comprehensive literature review to gather relevant and credible sources that support your argument or analysis.
Organize your thoughts and develop a clear, concise thesis statement. Then write the body paragraphs and present well-structured arguments supported by evidence. Conclude by summarizing your main points and discussing the implications of your findings for the nursing profession.
Final Words
There should be no queries regarding how to write a professional nursing paper because if you incorporate these tips and strategies into your writing process, you can elevate the quality and professionalism of your nursing papers. Don't forget writing is a skill that you can develop and improve over time.
So, keep practicing, learning from feedback, and staying engaged with the nursing community. With dedication and effort, it is possible to become a competent nursing paper writer who contributes greatly to the field.