How Do You Recommend a Book in a Book Review?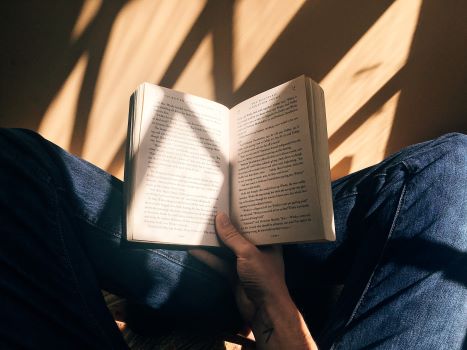 Imagine reading a book that impacted your life, and you want to recommend it to the public or your loved ones in the form of a review. How do you go about it? Ah! I bet your mind just goes blank, but do not worry. Recommending someone to read that book is a tough task as you have to arouse their interest in it.
However, with our expert tips, you can do justice to the book review and make sure the readers pick up that book and read it at their earliest convenience. Here you go with our expert tips!
What Is a Book Review?
It is an evaluation and compilation of a book's content, style, and purpose. It highlights the overall impact of a book on the readers and their views about it. Book reviews are usually written by experts, literary critics, journalists, or fellow authors. Moreover, you can also hire professional book review writers like My Paper Writers to get your hands on a highly-crafted review.
What Does a Recommendation on a Book Review Mean?
When it comes to the book review, recommending it means making up for the gap between a reader and a book. It is like an honest word of mouth about a book, explaining what makes it special and why readers should read it. A recommendation captures the essence of a book, highlighting its captivating plot, richly developed characters, and distinctive themes while also acknowledging any potential shortcomings.
It is a concise, reader-centric endorsement, or in some cases, a cautionary note, that guides prospective readers in making informed choices about their next literary adventure. In essence, a recommendation in a book review is the reviewer's way of sharing their verdict and encouraging or discouraging others to pick up the book.
8 Essential Tips to Recommend a Book in a Review
Here are a few great tips that can help you learn to write a recommendable and commendable book review. Let's have a look.
Unearth the Emotional Connection
Before starting a review and digging into the nitty-gritty details of the book, share the emotional journey and the impact it has on you. Books often tap into our deepest emotions, so share your emotional rollercoaster.
Whether it makes you cry, laugh, or open your eyes to a new perspective, this emotional connection can set the tone for the readers and make them eager to read the book. Your connection to the book is often more persuasive than any plot summary.
Craft a Relatable Hook
Capture your readers' attention by crafting a relatable hook. Start your review with a relatable scenario or personal anecdote that connects your readers to the book. It can be a real-life experience that mirrors the book's themes or a memorable moment that the book brought to mind. It can create an instant connection, making your recommendation more inviting.
Highlight the Unique Selling Points
There is always something unique in every book that can make it stand out, like the author's writing style, context, storyline, originality of the plot, or the role of the characters. Identify that unique selling point and share these stand-out qualities, but don't give away any spoilers. Make your readers curious by hinting at the wonders they will discover.
Relate to Target Readers
Consider your target audience, who can get the actual benefit of the book. Think about what type of readers would appreciate it. For example, if it's a heartwarming family drama, mention how it could appeal to those who love stories of resilience and familial bonds. By tailoring your recommendation to specific readers, you increase the book's appeal.
Explore the Author's Background
Readers often find it fascinating to learn about the author behind the book. Research the author's background, their motivations for writing the book, and any personal experiences that influenced the story.
Sharing these insights can provide a deeper understanding of the book's context and make your recommendation more compelling.
Compare With Similar Works
Mention other books or authors that share similarities with the book you are reviewing. Whether it's the same genre, themes, or writing style, drawing comparisons can help readers who enjoy those works make an informed decision to pick up the book you are recommending.
Encourage Discussion
You can end the book review writing by inviting readers to join the conversation. Simply pose a thought-provoking question or motivate them to share their opinions, experiences, and thoughts. This not only makes your review interactive but also promotes a sense of community among fellow readers. There are many benefits of asking such questions.
Use Quotations
You can also use the various quotations from that book to add much-needed depth and weight to your review. You can convince readers by picking out some of the stand-out lines from the book. Make sure to choose quotes that are thought-provoking, emotional, or humorous to entice potential readers. It can give them a taste of the book's writing style and tone.
End Note
Writing a book review is more than just sharing your thoughts; it's about effectively recommending a book to others. By sharing the emotional connection, crafting a relatable hook, highlighting unique selling points, relating to target readers, and encouraging discussion, you can make your book recommendations stand out.
So, grab your favorite book, put on your reviewer's hat, and help your fellow book lovers discover their next literary adventure.