What Is Capstone Project Writing? An Ultimate Guide to Success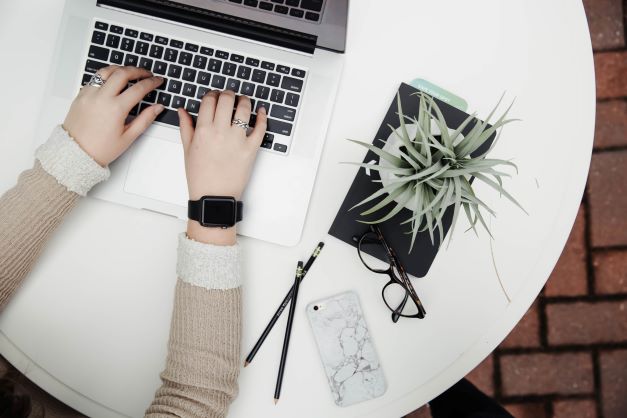 In any education system, writing a capstone project is the pinnacle of your journey. Developing a well-structured and thought-out paper that meets all expectations requires immense effort and hard work. But what exactly is a capstone project? What makes it so important in our educational career, and what steps should one take while writing it?
No worries! To cater to all your questions, we have come up with an ultimate guide to writing a capstone project that will answer all your queries and apprehensions.
What Is a Capstone Project in College or University?
A capstone project, sometimes called a culminating project, capstone experience, or senior exhibition, is a multifaceted assignment that serves as a concluding academic and intellectual experience for students. It is typically designed for students in their final year of high school, middle school, or college/university. This project comes at the end of an academic program or learning pathway experience.
Unlike a thesis, which tends to be theoretical, a capstone project is more practical in nature. The course requires students to apply the knowledge and skills they have gained throughout their course to solve a problem or carry out a project in their field of study.
Objectives of a Capstone Project
The primary objective of a capstone project is to build students' critical thinking skills, problem-solving abilities, research skills, planning, teamwork, and goal setting.
The capstone project aims to:
Demonstrate your understanding and knowledge of your course material.
Showcase your analytical and problem-solving skills.
Provide a platform for you to showcase your ability to work independently.
Offer an opportunity for you to explore a topic of interest in depth.
Enable you to connect your project to real-world problems or scenarios.
Demonstrate your ability to use resources and technology effectively.
Importance of a Capstone Project
Capstone projects are beneficial for several reasons. They allow students to learn by practically doing, which is a fundamental aspect of effective learning. These projects also enable students to connect classroom knowledge with real-world experiences.
Moreover, capstone projects are an excellent way for students to demonstrate their research and writing skills to colleges and employers. They also serve as a platform for students to demonstrate creativity and initiative.
These projects help students develop the skills and confidence they need to succeed in their future careers. A unique capstone project can even make a student stand out from the rest of the competition.
The Process of Writing a Capstone Project
Writing a capstone project involves several steps and stages. The best way is to hire a professional like My Paper Writers. However, you can also follow some of the key steps if you want to write your capstone paper yourself:
Select an Area of Interest
The first step to beginning a capstone project is to select a topic or area of interest. You should choose a topic that is interesting and relevant to your field of study.
You can choose something like a current event, research project, or issue that you are passionate about. For capstone project ideas, click here.
Literature Review
Suppose you choose a topic related to the impact of technology on society. In this case, you need to review the literature by researching scholarly articles, books, and other sources related to your topic.
During this stage, note any ideas or opinions during your research process. In a literature review, being familiar with the existing literature and citing your sources correctly is essential.
Develop a Problem Statement
Ahh, this step is tricky as you need to define your research question in a specific and clear way. Developing a problem statement requires careful thought and planning.
The statement should be concise and clearly describe the issue or topic you intend to explore. Make sure that it answers the questions "what," "why," and "how" related to your project.
Data Collection and Analysis
The data you collect should be relevant to your topic and should be collected from reliable sources. Once you have the data, you need to analyze it critically and ensure that the information you are using is accurate.
At this stage, it is essential to remember that the data should support any conclusions you draw. You can also check data collection and analysis tools.
Results and Discussion
Now it is time to discuss your findings. This step involves writing a detailed report of all the findings from your research process. It is essential to accurately interpret the results and ensure that any conclusions are clearly stated.
For example, if you find a correlation between technology and education, make sure to state this clearly and provide evidence to support your conclusion.
Conclusion and Recommendations
You should summarize your findings in the conclusion section of your paper. This is also the time to reflect on what you have learned through your research process and make any recommendations or suggestions for further study.
Make sure to end your paper on a strong note, outlining the implications of your research and what it might mean for practice or policy.
Tips for Writing a Capstone Project
Writing a capstone project takes time and effort. But if you plan ahead and follow these tips, you can ensure that your project is successful:
Make sure to spend time researching and gathering information about your topic. You should also ensure that you use up-to-date and accurate data.
Learn to establish deadlines for each part of the project so that you can stay on track and meet the due date. Plus, giving yourself plenty of time for revisions and editing is a good idea.
Make sure to get feedback from your professor or advisor throughout the process. They can help you identify gaps in your research or areas that need further exploration.
Before you start writing your capstone paper, make sure to write a proposal that outlines your approach and research questions. This helps keep you focused on the task at hand, and you can prepare yourself for your capstone project defense.
You can be creative with your project by incorporating elements such as photos, videos, or audio recordings. It helps you stand out and make your project more exciting and engaging.
Does Everyone Have to Do a Capstone Project?
There is no requirement for everyone to complete a capstone project. It depends on the institution and program you are enrolled in. It is usually part of the degree requirements for graduate and undergraduate students to write a capstone project. Also, some colleges and schools offer capstone projects as an option.
It is important to note that you can benefit from completing a capstone project even if it is not required. These projects are valuable learning experiences and can help you stand out when applying for jobs or graduate school. They also show employers and universities that you are a well-rounded student who can think critically and solve complex problems.