How to Prepare for a Capstone Project Defense? – Tips and Strategies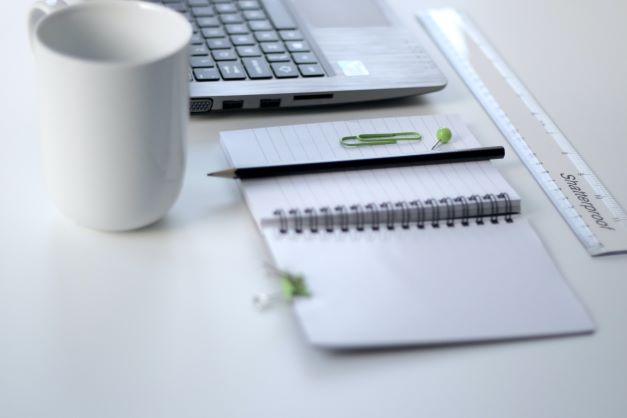 Are you nervous about your upcoming capstone project defense? Don't worry; you are not alone! Many students struggle with preparing for their capstone defense, which can be intimidating. If you are not prepared, then it can easily derail your chances of success.
However, taking the proper steps to prepare for a capstone defense properly can give you an edge over other students and help ensure your success. Below are some tips and strategies to help you prepare for your upcoming capstone defense. Let's dive in:
10 Tips and Strategies to Prepare for Your Capstone Defense
From developing a strong defense plan to strategically crafting your presentation, there is no doubt that proper preparation can help increase your chances of success. Here are ten tips and strategies to help you ace your defense: Plus, don't forget to read what capstone project writing is.
Understand the Format
First of all, familiarize yourself with the format of the defense. It typically begins with your professor or panel asking you questions about the project and then moves into a presentation of your findings. Knowing what to expect can help alleviate some of the anxiety of defending your project. Follow the given tips to understand the format:
Research similar defenses. You can ask your professor or peers about the format of their defense to get a better idea of what will be expected from you.
Speak with your advisor and committee members before the defense so that they can provide you with any specific instructions that may apply to your particular project.
Identify key milestones and plan in advance for times when you will need to submit drafts of your presentation, handouts, and other defense materials.
Know Your Research Inside Out
After all the hard work you put into your project, it is essential to ensure you understand all of the research and findings to prepare yourself for the capstone defense. Even if you take professional help from http://mypaperwriters.net/capstone-project-writing-service, it is prudent to understand what's inside the project.
Not only will this help you answer questions more confidently during your defense, but it can also give you an advantage when responding to doubts or challenges from your professor or panel. To get in-depth knowledge of your research:
Review the literature you used in your project.
Revise the main points of your research to a friend or family member.
Discuss any challenges you faced during the research process.
Summarize each section of your paper and practice explaining them aloud.
Anticipate Questions
Try to anticipate the questions that may arise during your defense. Talk to your professor and committee members before the defense. Ask them what kind of questions they may be looking for answers to during the session. You can also review any notes you took during the research process, as these may provide some valuable insight into what questions could arise. Plus:
Consider any potential challenges or doubts that your professor or panel may have.
Brainstorm answers to common questions that may be asked during the defense.
Come up with an answer to every point of your project, just in case you are asked about them.
Create a Clear and Concise Presentation
Your presentation should effectively communicate your research to the panel. Keep it clear, concise, and engaging. Remember, your presentation is not just about sharing information but also demonstrating your communication skills. Below are some tips for effective presentation:
Explain complex ideas and theories in simple terms.
Use visuals whenever possible to make your presentation more interesting.
Incorporate real-world examples to illustrate the points you are making in your research.
Use humor appropriately, as it can help keep you and your audience engaged.
Practice Makes Perfect
Practice, practice, practice. Run through your presentation several times until you feel comfortable. This not only helps you get on top of the material, but it can also help with reducing any nerves you may have. Here are some helpful tips:
Rehearse your presentation in front of a friend or family member.
Record yourself to check if you use the right body language and diction.
Practice answering questions, both common and unexpected ones.
Make sure to pace yourself, as going too fast or too slow can affect your performance.
Stay Calm and Composed
It is normal to feel nervous during a capstone defense. However, try not to let your nerves get the best of you. Take deep breaths, and project a confident attitude.
Remember that the panel wants you to do well and will be rooting for your success.
Smile, make eye contact, and remain composed even if difficult questions arise.
Speak clearly and concisely, using simple language when possible.
If you don't know the answer to a question, it's okay to say you need more time to think about it.
Be Prepared to Defend Your Work
Remember, it's called a capstone defense for a reason. Be ready to defend your work against criticism. This doesn't mean arguing with the panel but explaining your choices and respectfully standing up for your work.
Be prepared for questions about your project's theoretical and practical aspects.
Have a logical response ready for any criticism that may arise.
Explain the real-world implications of your research or findings.
Show how your project can benefit society or lead to new developments in the field.
Learn From Feedback
See the defense as a learning opportunity. Listen carefully to the feedback from the panel and use it to improve your future work. Whether the outcome is positive or negative, there's always something valuable to learn from the experience.
Take notes during the defense and review them afterward.
Consider ways that you can incorporate the feedback for future projects.
Reflect on areas of improvement or things you could have done differently.
Seek advice from other scholars or professionals in your field.
What Are the Possible Questions in Capstone Defense?
The panel usually asks:
What are your capstone project objectives, purpose, and motivations?
Why did you choose this particular topic or research area?
Describe the main methods and techniques used in your project.
Explain how these methods generated useful results for the project.
What are the key implications and applications of your project findings?
How does your project contribute to the field as a whole?
Describe how the results achieved by this project can be used in real-world scenarios.
What Is the Best Way of Preparing Your Capstone Project Defense?
Simply put, the best way to prepare for a defense is to be well-informed and organized. Ensure you understand all aspects of your project thoroughly, from the theoretical to the practical. Review all of your literature and findings before the defense so that you can answer any questions confidently. It's also important to anticipate any potential challenges or doubts about your work and come up with a response.
Wrap It Up!
The most nerve-testing part of your capstone project is the defense. You need to be well prepared for it, both mentally and emotionally. Follow the steps discussed above to ensure you get the most out of your presentation. No need to panic because you can easily ace your capstone defense with proper preparation and practice.
Remember: the key to success is staying organized, knowledgeable about your capstone project idea, and knowing how to communicate complex topics effectively.