How to Write a Book Review- An Inclusive Guide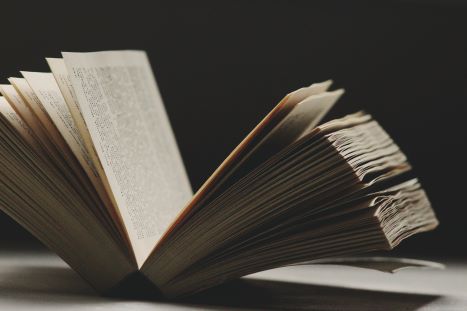 Are you one of those who love reading books and sharing your thoughts about them with others? How about writing a book review that's informative, engaging, and inclusive? Basically, a book review is a critical analysis and an evaluation of the book's chapters that help the readers make up their minds about whether to read the book or not.
The responsibility of a book critic is not just expressing their thoughts and opinions; it is more than that. They have to understand the book and its elements deeply. Then, the presentation of thoughts in a coherent and unbiased manner comes on stage. Let's not waste any more time and dive into the details of how to write a book review that stands out from the rest.
Step By Step Process to Write a Book Review
Whether you are a student who wants to write a book review for good grades or a critic who loves giving online reviews, you have to follow a format. Although you can go for a book review writing service, knowing the steps is essential to enhance your skills or learn new ways of writing. Here you go!
Step#1: Bibliographical Information
Here comes the first step to a successful review, which is giving your review a bibliographical context. Basically, the bibliographical info includes:
Book's title
Author
Publication date
Genre
However, you also have to offer a brief insight into the author's background and any relevant information about the book's publication history.
Step 2: Provide a Brief Overview
Start your review with a concise summary of the book. Introduce the title, author, and genre. Describe the book's setting, main characters, and central conflict without giving away any major spoilers. Moreover, highlight the book's themes and tone to provide readers with a general idea of what to expect.
Step#3: Critical Analysis
This is where your unique perspective and analytical skills come into play. Discuss what you particularly liked about the book and mention anything you disliked. Break down your analysis into the following aspects:
Discuss What You Liked: This is where your unique perspective comes into play. Highlight the aspects of the book that you particularly enjoyed:
Comment on the author's writing style. Was it engaging, descriptive, or poetic?
Discuss your favorite characters and why you found them relatable or intriguing.
Talk about the pacing and the storyline. Did the plot keep you engaged, or were there surprising twists?
Explore the underlying themes and messages of the book. Did the author address thought-provoking topics?
Describe the emotions the book evoked in you. Did it make you laugh, cry, or think deeply?
Mention Anything You Disliked: Every book has a negative slide and a few loopholes or flaws, and it's essential to be honest. Constructive criticism can be valuable for both readers and authors:
If you notice any inconsistencies or gaps in the plot, mention them.
Discuss any characters that you found underdeveloped or unrelatable.
Point out any grammatical errors, awkward sentences, or issues with pacing. However, always remember to be respectful in your criticism.
Step#4: Evaluate the Book
This step includes the summary of your thoughts and your overall assessment of the book. Answer questions like:
Do you want to recommend this book to others?
Why or why not?
Who do you think the target audience is?
How does this book compare to others in its genre?
Step#5: Wrap Up Your Review
Now is the time to conclude by summarizing your main points and reiterating your overall opinion. Provide a clear conclusion to guide your readers:
Highlight the key takeaways.
Offer a final opinion on the book.
Encourage readers to share their thoughts and consider picking up the book.
Step#6: Drop Your Rating
Dropping a rating is essential for any book review on a scale of 1 to 5 or 1 to 10. Choose a rating that reflects your overall opinion of the book. However, keep in mind your review has more weight than the numerical rating.
Step#7: Edit and Proofread
Before publishing your review, proofread it carefully to eliminate any grammatical errors or typos. An error-free review is more credible than a review full of mistakes. Moreover, it shows the author and readers that you took the time to write a thoughtful review.
Step#8: Public Your Review
After completing and finalizing your book review, you can share it on Goodreads, Amazon, your blog, or social media. If you are a student, we guarantee you can get an A grade after submitting a review based on these eight steps. Engage in conversations with fellow readers and authors.
What Makes a Good Book Review?
Let's have a look at some of the essential elements to write a perfect book review.
Honesty and Balance
A good book review is characterized by honesty, which means writing honest, good, and bad remarks. Mentioning likings and dislikes, flaws, and recommendations for book review creates a perfect balance and a fair assessment.
In-Depth Analysis
A good book review goes beyond a mere summary. It is an analysis of the book's themes, character development, writing style, and any symbols or motifs. This analysis demonstrates the reviewer's critical thinking and understanding of the book's deeper layers.
Supportive Evidence
To verify your claims, it is helpful to include examples or quotes from the book. It gives readers specific instances that back up your analysis and offer a deeper understanding of your perspective.
Thematic Exploration
Discussing the book's themes and the messages it conveys adds depth to your review. It allows readers to appreciate the book on a more intellectual level and encourages them to reflect on its significance.
Contextual Comparisons
Comparing the book to others in its genre or by the same author can be illuminating. It helps readers gauge the book's uniqueness and its place within the literary landscape.
Personal Connection
A good book review often includes a personal connection or anecdote that relates to the book's content. Sharing how the book impacted you on a personal level can make the review more relatable and engaging.
Length and Format
Book reviews can vary in length and format. A good book review is concise as it avoids unnecessary tangents or spoilers. It is also helpful to use headings and subheadings to organize your thoughts and make the review easier to navigate.
Respect for Spoilers
Be mindful of spoilers and use spoiler warnings when necessary. Not everyone wants to know how the story unfolds before they read the book. Moreover, revealing major plot points can ruin the reading experience for others.
Wrap Up!
Book review writing is challenging at first, but it does not have to be once you learn to follow the format and express your thoughts. Now, you have enough information to write a compelling review of your favorite book. So, get ready to hit a shot with your thoughts by writing an impressive book review at once. Cheers!