How Paper Writing Companies Avoid Plagiarism: An Inside Look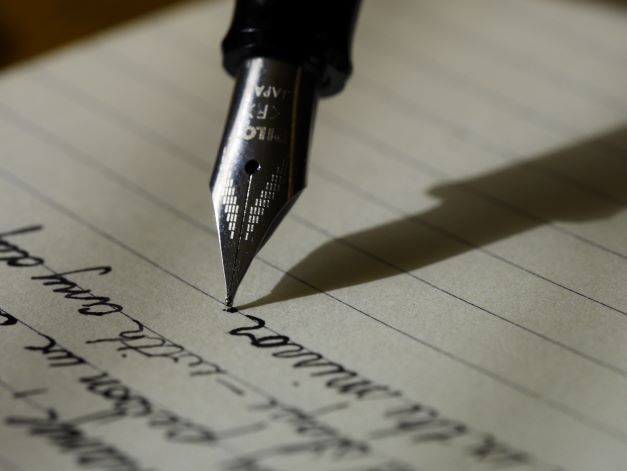 In the world of academic writing, originality is king. For paper writing companies, ensuring work is plagiarism-free isn't just an ethical obligation but also a business imperative. Nowadays, trusting a service with your paper means relying on them to ensure it's 100% original. So, what do they do to ensure that?
Here we look at some of the strategies used by paper writing companies to ensure all their content is unique and creative. Ahan! Don't worry; your secret is safe with us!
10 Astounding Strategies to Ensure Plagiarism-Free Content
Have you ever wondered how paper writing companies avoid plagiarism and keep producing original content? Here are ten techniques they use to make sure each paper is 100% unique and creative.
Establishing Quality Standards
The first thing paper writing companies do to ensure they provide plagiarism-free content is to establish stringent quality standards. It includes requiring writers to submit proof of their academic qualifications and ensuring they know various citation styles like APA, MLA, and Chicago. They usually have a team of in-house editors to review the content and ensure it meets the company's standards.
Hiring Qualified Writers
Reputable paper writing companies like My Paper Writers hire qualified professionals with strong command over language and subject matter. These writers often have advanced degrees and years of experience in academic writing, which means they understand the importance of producing original work. If they do any hanky-panky, the company never hesitates to take action.
Imposing Penalties
Troublesome writers are dropped from the company's roster after being issued a warning. If they continue to produce plagiarized content, the paper writing company may even take legal action against them. This ensures that only qualified professionals remain associated with the company and increases confidence among customers that their work will be original and creative.
Extensive Research
If you want to write unique content, good research is vital. Writers are expected to dig deep into the topic, exploring multiple sources before they start writing. The process helps broaden their understanding and enables them to express the concepts in their own words, thereby avoiding direct copying. Paper writing companies avoid plagiarism with their rigorous research process.
Rewriting and Paraphrasing
Paraphrasing is another technique used to avoid plagiarism. It involves rewriting the researched information in the writer's own words and ideas while maintaining the original meaning. It does not mean they are stealing others' ideas; instead, they put effort into unique thoughts and take inspiration from the existing information. Keep in mind a few tips for rewriting to avoid plagiarism.
Citing Sources
Proper citation is crucial when using someone else's ideas or words. It includes in-text citations and a bibliography or reference list at the end of the document. Citing sources not only helps prevent plagiarism but also enhances the credibility of the paper. Expert assignment writers avoid plagiarism by citation if they copy the information from other sources.
Use of Quotations
Quotations are another essential way to avoid plagiarism. It can be used when the writer finds no way to explain or express a concept accurately. However, it's important to use quotations sparingly and correctly. Best practices recommend citing the source each time with a quotation. However, ensure you do not overuse quotations in your paper.
Use of Plagiarism Detection Tools
Today's digital age offers a plethora of advanced plagiarism detection tools. These software applications can detect identical text across billions of web pages and academic articles, flagging potential issues for review. Most paper writing companies make use of these tools to ensure their content is plagiarism-free. Moreover, these tools also help them check for any unintentional mistakes.
Well Paying System
Another factor that keeps the paper writing companies honest is their payment system. The higher the quality of content they produce, the more customers they get, and the better their returns. Writers also benefit from this as they are paid handsomely for producing original work. It motivates them to put in extra effort to avoid plagiarism and ensure their content is unique and creative.
Continuous Education
Keeping writers informed about the latest referencing styles, plagiarism rules, and best writing practices is another strategy these companies employ. Regular training sessions help to reinforce the importance of producing original content. If writers are well-informed, they will be more likely to avoid any plagiarism mishaps.
What Is the Safest Way to Avoid Plagiarism?
The safest and most reliable way to avoid plagiarism is to cite sources correctly and use quotes sparingly. Citation is the key to ensuring that any ideas or words taken from other sources are properly attributed. Additionally, using quotes only when necessary is essential to avoid plagiarism.
This ensures that the material added to the paper is original and creative. Simply, a combination of these techniques, in addition to research and diligent writing, is the best way to produce 100% unique content. Additionally, using a plagiarism detection tool is a great way to ensure any content you have is entirely original.
Are You Looking for a Trustworthy Paper Writing Service?
If you are looking for a paper writing company that takes plagiarism seriously and produces top-quality work, you can trust Mypaperwriters.net. They have strict guidelines to ensure all the content they provide is 100% original and creative.
Imagine submitting a fantastic paper with a zero-plagiarism guarantee; it sounds incredible, right? It is possible if you hire Mypaperwriters.net for your academic writing needs! So, don't wait any longer and get in touch with us today. We offer zero-plagiarism guarantee.
Wrap It Up!
Maintaining originality in academic writing is a multi-pronged approach that involves careful writer selection, thorough research, proper citation, and the use of plagiarism detection tools.
By implementing these strategies, paper writing companies can successfully avoid plagiarism and uphold their commitment to providing high-quality, original content.