How to Find the Best Capstone Project Ideas: A Comprehensive Guide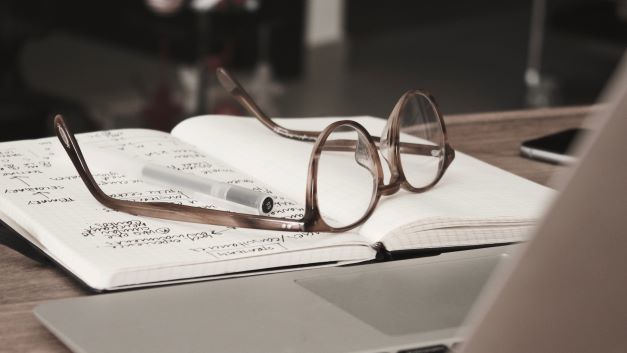 Your educational journey culminates in a capstone project. It is a chance to apply all the knowledge and skills you have gained throughout your academic career.
Choosing the right idea for these projects is pivotal, as it can make or break your final grade. If you wonder how to find the best capstone project ideas, this guide is for you. Let's dive right in!
What Is a Capstone Project?
It is a multifaceted academic and intellectual project that serves as the culmination of the student's academic and intellectual career. It is an opportunity to produce a piece of work where students pursue an independent research project on a topic of their choice under the guidance of a faculty mentor.
Usually, in the final year of study, capstone projects involve intensive research and exploration of a specific topic that a student chooses. Don't forget to read the ultimate guide about capstone project writing.
How to Find the Best Capstone Project Ideas
Reflect on Your Interests
You can find an excellent capstone project idea by considering what truly fascinates you. What are your passions? What topics could you spend hours researching without getting bored? If your interest revolves around a specific subject, you can use it as the basis for your research.
You should also reflect on which skills you want to hone or develop through this project. Consider areas where you have experience and knowledge that you can use as the starting point for your project.
Review Past Coursework
Look back through your past coursework. Are there any topics that stood out to you? Any assignments that you particularly enjoyed?
You can pick a topic related to any of the coursework you have completed in the past and develop it further. You can expand your existing knowledge while ensuring you are well-versed in the material. Plus, it is also important to know various types of capstone curricula so that you know what type of project topic you should opt for.
Brainstorm Ideas
Once you know your general area of focus, start brainstorming ideas for projects you could pursue. Try to come up with unique ideas that are both interesting and feasible.
Think about what problems you can address or solutions you can provide in the context of your chosen field. Keep a notebook where you write down any potential project ideas as they come to you.
Explore Current Trends and Issues
Today's world is constantly changing and evolving, so many exciting topics exist to explore. From global warming to cybersecurity, the list is endless.
You can look at current issues that interest you and use them as a jumping-off point for your research. With this approach, you can ensure that your project is relevant and up to date.
Consult Your Professors or Mentors
Your professors or mentors are an invaluable source of ideas. They have a wealth of experience and may suggest topics you haven't considered.
They can also guide you toward resources and research methods that will help you develop your capstone project. Plus, you can also get professional capstone project writing services from any renowned paper writing company.
Consider Practical Applications
Think about practical problems in your field that need solutions. If your project can solve a real-world problem, it is academically rewarding and personally fulfilling.
For example, you can examine a psychological phenomenon that affects people in the workplace and develop solutions to improve their well-being.
Capstone Project Ideas and Examples
There is no limit to the types of capstone project ideas and examples. Here are just a few examples of topics that could be explored in a capstone project:
Impact of Artificial Intelligence on Society
Exploring the Uses of Virtual Reality in Education
The Role of Social Media in Politics
Exploring Climate Change Solutions
Analyzing the Effects of Media on Culture
Examining Food Insecurity and Solutions
Exploring the Effects of Technology on Mental Health
Understanding Music Streaming Services and Their Impact on the Music Industry
Examining the Effects of Social Media on Relationships
Analyzing the Impact of Online Gaming on Society
Exploring the Interplay Between Gender Stereotypes and Career Choices
As you can see, a wide range of exciting topics can form the basis of your capstone project. With the right idea and research methods, you can create a capstone project that will make an impact.
How to Refine Your Capstone Project Idea
If you have a basic idea for your capstone project, the next step is to refine it.
Narrow Down Your Topic
A common mistake students make is choosing a topic that is too broad. It is tempting to explore a big idea, but it is challenging to cover all aspects of it in depth. Instead, focus on a specific part or component of the topic that you can thoroughly explore. So, determine the scope of your project and adjust it accordingly.
Conduct Preliminary Research
Before you start writing, make sure to conduct some preliminary research, including reading through the literature, to understand the topic better. With this, you can gain insight into your capstone project's potential outcomes and challenges.
Develop a Research Question or Objective
Your capstone project should revolve around a central research question or objective. The question or objective guides your research and helps you stay focused. It should be clear, concise, and answerable within the scope of your project.
Outline Your Approach
Think about how you plan to tackle your capstone project. Will you conduct primary research, such as interviews or surveys, or will you rely on secondary sources? What methods can you use to analyze your data? Outlining your approach early on helps you organize your work and ensure a clear plan moving forward.
How to Finalize Your Capstone Project Idea
After refining your idea, it's time to finalize it. This typically involves writing a proposal for your capstone project.
Write a Proposal
Your proposal should clearly state your research question or objective, provide a brief overview of the current knowledge on the topic, explain your methodology, and discuss the significance of your project. Be sure to follow any guidelines that your institution provides.
Get Approval
Before you can start working on your capstone project, you need to get approval from your professor or a committee at your institution. It involves submitting your proposal and possibly presenting it to the committee.
Start Your Research
Researching your topic is vital to the project, so ensure you have access to reliable resources. Look for scholarly articles, books, and reports that provide valuable information. If possible, try to find primary sources, as they are more credible than secondary sources.
Wrap It Up!
Now that you know how to find the best capstone project ideas, it is time to start your research. With the right idea and approach, you can create an impactful project that you could easily defense in front of panel.
Just remember to stay focused on a manageable topic, conduct thorough research, and seek approval for your proposal. With these steps, you will be well on your way to creating an outstanding capstone project.