What is a Poor Paper Writing Service? – All You Need to Know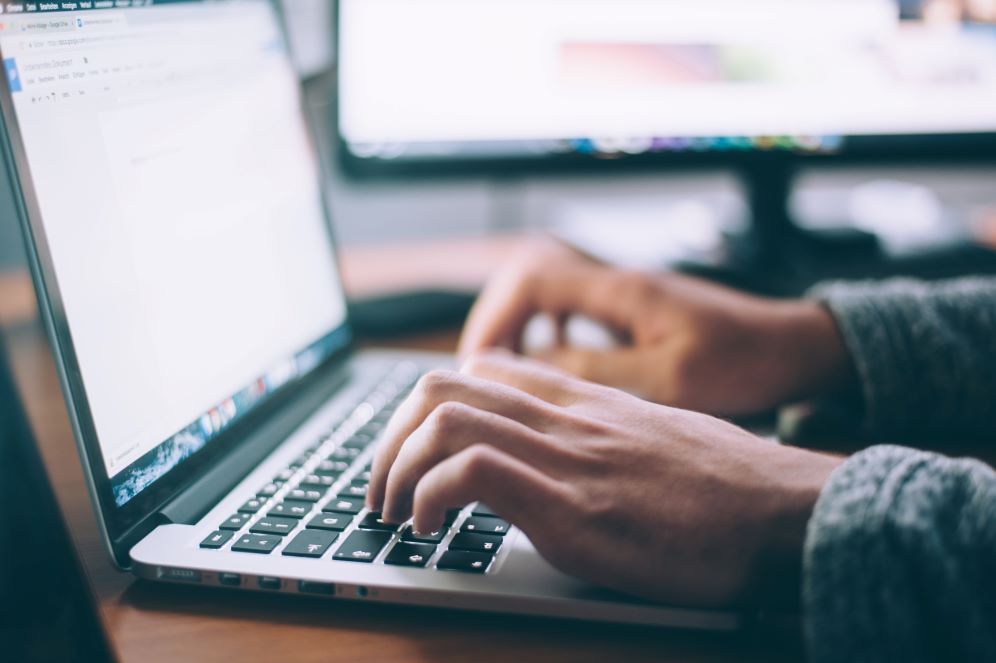 Choices are essential, and when getting help with paper writing, you should ensure you don't 'settle for less.' Unfortunately, some people do just that by settling for a poor paper writing service. These services can leave you in a lurch, with sloppy work and a grade that doesn't reflect your effort.
To avoid this, knowing the perils of going with a poor paper writing company is essential. For this, keep an eye on red flags that signal potential disaster. Read on if you want to avoid such substandard services, as we have everything you should know.
Red Flags of a Poor Paper Writing Service
It is imperative to be selective when choosing a reputable paper writing company. There are numerous red flags or indicators that you should look for when choosing writing services. Some of these include:
No Transparency
If an online assignment company is not open to disclosing information about their services, such as samples of previous work or customer feedback, pricing, policies, and writer qualifications, it is a red flag. If a company is vague about these details or refuses to share them, never trust them with your paper writing.
Outdated Information
Some writing services may use outdated information or low-quality sources in their papers. It leads to plagiarism, incorrect research, and poor citations, which can decrease your assignment grades. Even some online websites have not updated their material for years, which is a definite red flag.
Unrealistically Low Prices
Everyone loves a good deal, and meager prices often indicate that the service is cutting corners by hiring inexperienced writers or using pre-written papers. Obviously, you don't have to choose the most expensive option but be wary of services offering prices too good to be true.
Poor Communication
Another indicator of poor paper writing companies is poor customer service. If they are slow to respond or do not listen to your needs, you should look for another writing service. The effects of poor communication include customer dissatisfaction, time wastage, and unnecessary frustrations.
Negative Reviews and Testimonials
We know reputable companies always have positive reviews, but sometimes it is best to look out for the negative ones. Read through customer reviews and feedback before engaging with any company, as this can help you spot poor paper writing services. While no company has a perfect track record, a pattern of negative feedback should raise alarm bells.
No Guarantees or Revision Policies
This is possibly the biggest red flag! A service that does not provide guarantees or revision policies is likely to be a poor paper writing service. If you are in doubt, always check their website for terms and conditions regarding refunds, revisions, or other consumer rights.
Lack of Customization
A good writing service should tailor their work to your needs and requirements. Don't go for it if they only offer generic, one-size-fits-all papers. You should expect a good assignment writing service to customize its approach and provide a high-quality product.
Suspicious Payment Methods
Secure payment methods are a top priority for any writing service. If the website asks for suspicious payment details, such as bank transfers or wired money, be wary of them. Some may even ask you to pay in advance without guaranteeing a refund which is a definite indicator to avoid them.
Disadvantages of Using a Poor Paper Writing Service
There are many disadvantages of poor essay writing services. The following are some of the most common pitfalls:
Probability of Plagiarism
We never recommend using a writing service that does not guarantee original work. Plagiarism carries serious professional and academic consequences and must be avoided at all costs. After all, a poor paper writing service significantly impacts academic performance.
Poor-Quality Writing
Inexperienced or unqualified writers may produce content that is poorly researched, structured, or written. This not only reflects poorly on you but also wastes your time and money.
Financial Costs
Hiring an essay writing service is an expensive venture and it comes with it's own advantages and disadvantages. The major disadvantage of using a poor writing service is the financial loss you experience when they fail to deliver quality content. Is it really worth the risk?
Loss of Confidentiality and Privacy Issues
Customers entrust essay writing companies with their personal information and assignment details. There's always a risk that poor essay writing services may mishandle customer data, sell it to third parties, or use customers' work for promotional purposes without their consent.
High Dependency
For your academic performance to improve, you need consistency with your writing. Hiring a poor paper writing service can make it tough for you to stay ahead of the curve. You can also become reliant on the service and not write creative content independently.
Missed Deadlines
No one likes to miss assignment deadlines, but dealing with a poor paper writing service can become a real problem. Unfortunately, poor-quality content and unreliable writers can cause you to miss important deadlines.
How to Avoid a Poor Paper Writing Service
Choosing the right paper writing service ensures you receive high-quality work and achieve the desired results. With countless online options, it is challenging to identify and avoid poor paper writing services. Listed below are some top tips to help you make a great decision and avoid scams or low-quality providers.
Do Your Research
Start by searching for reputable writing services with positive reviews and testimonials. You should check their websites and look for information about their writers, expertise, and experience. Check for their physical address and contact information. Moreover, you can also ask any friend or family member for recommendations.
Ask for Samples
Any reputable writing company can provide sample papers or excerpts from their previous work. You just have to analyze these samples for quality, coherence, and adherence to academic standards. If they are reluctant to share samples, leave and move on.
Check Their Guarantees
Read through the company's guarantees, refund policies, and revision policies. You should get assurance that your money is safe and that you will receive quality content. If they do not provide guarantees or the information on their website is unclear, it might be best to look for other providers.
Compare Prices
While it's important not to choose a writing service solely based on price, it's worth comparing different providers to find one that offers a good balance between cost and quality. Be cautious of services with extremely low prices, as they may compromise on quality.
Various Subject Writers
When looking for a writing service, consider one with writers specialized in different subjects. Every subject and paper type needs specific knowledge and skills, so the service you choose should have writers who can manage a variety of topics and assignments.
Evaluate Customer Support
A reliable writing service should provide excellent customer support, accessible through various channels such as email, phone, or live chat. Test their responsiveness and helpfulness before placing an order to gauge their level of professionalism.
Check for Plagiarism-Detection Tools
Ensure that the writing service uses reliable plagiarism-detection software to guarantee the originality and authenticity of their work. Moreover, they should also provide you with a plagiarism report upon request.
Is There a Website That Writes Papers for You?
Yes, you can go for Mypaperwriters.net, one of the most reliable paper writing services. They have expert writers in every field, whether for research papers, essays, dissertations, or even business letters. Their writers are qualified to handle any type of paper efficiently while ensuring 100% original content.
They also have a strict policy of 0% plagiarism and use the latest technology to detect plagiarized work. As an extra assurance, they offer free revisions up to the point of complete satisfaction. Plus, their support team is always available to answer all your queries within minutes.
Wrap It Up!
When it comes to paper writing, you cannot take any chances. There are many things that can go wrong if you choose the wrong writing service. From poor quality content, plagiarism risks, financial losses, and missed deadlines to a lack of privacy and confidentiality.
It is vital to research and look out for red flags that may indicate a poor paper writing service. The best way to guarantee quality content is by researching the company before placing an order.